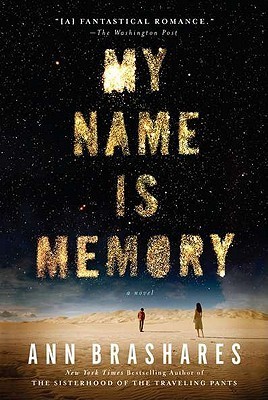 Daniel has spent centuries falling in love with the same girl. Life after life, crossing continents and dynasties, he and Sophia (despite her changing name and form) have been drawn together-and he remembers it all. For all the times that he and Sophia have been connected throughout history, they have also been torn painfully, fatally, apart.
But just when Sophia (now "Lucy" in the present) finally awakens to the secret of their shared past, the mysterious force that has always separated them reappears. Ultimately, they must come to understand what stands in the way of their love if they are ever to spend a lifetime together.
◊
◊
◊
◊
Wow what a book I really love all the stories Daniel had about his past lives and Lucy is also a great character, whose reaction to things is typical for someone in her situation. The world building when it came to seeing the kind of realities Daniel faced in his passed lives is spell binding. The book leaves a lot of questions
unanswered
which makes you think that Ann Brashares planes on writing
a second book. 4/5 diamonds in the hopes that she comes out with a second book.